Daycare, Nursery and Child Injuries
Monterey Child Injury Attorney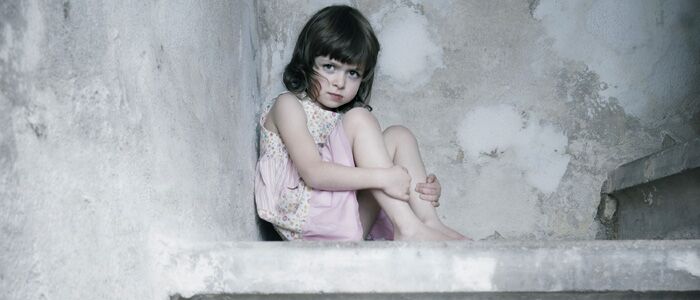 Children are an especially vulnerable portion of our population. Children lack life experience and wisdom. As a result, children are unable to adequately protect themselves from dangers and rely upon others to do so. In addition, children can easily be drawn to dangerous situations due to their mischievous behavior and natural curiosity. Child injuries often occur when the individuals we entrust to protect our children act negligently and irresponsibly.
An injury to a child is devastating and traumatic. The emotional injuries can be long lasting and the physical injuries can be permanent. Not only does it affect the injured child, but it also affects the parents and guardians who have a duty to protect and care for that child. After an injury to a child, the parents or guardians often experience feelings of regret, failure and remorse. The parents and guardians feel that they failed and should have prevented the injury or accident. The truth is, most of these injuries are completely outside the control of the parents or guardians. If you are a parent or guardian of an injured child, you may not have been able to prevent the injury, but you certainly can make sure that you child is compensated for that injury. The attorneys at the Piccuta Law Group, LLP can assist you by filing a lawsuit for the injuries of your child.
There are several situations where parents and guardians entrust their children with others. This can include: daycare centers, nurseries, fitness centers, scout groups, churches, child care centers and community centers. Depending on the scope of the facility and the hours of operation, these facilities may require a special state license in order to operate. If the facility is required to have a license, then the employees must meet certain requirements including criminal background checks and child sex abuse screening.
Licensed facilities must: have disaster plans, meet fire regulations, comply with capacity guidelines, have employees with first aid training, meet director requirements, maintain proper child to adult ratios, follow immunization requirements, establish sign in-sign out procedures, account for proper food service and storage and follow safety rules. Licensed facilities are subject to inspections and audits to ensure that they are in compliance with license requirements. Licensed facilities also have reporting requirements and must report to the state licensing agency: 1) any injury to a child that requires medical treatment; 2) any unusual incident or child absence that threatens safety; and 3) any suspected physical or psychological abuse of any child. Any violations or failure to comply with the license requirements, can be used as ammunition against the facility in advancing claims on behalf of your injured child.
There are several parties that may be liable for a child care injury. The responsible parties can include an employee, an employer, a facility director or supervisor, a premises owner and the day care owner. Common factors that contribute to child care injuries include negligent supervision, inadequate internal policies, failure to properly screen employees, failure to properly train, mixing of ages, and violations of state license regulations.
Common child care injuries include:
Falls
Intentional child on child injuries (fights, kicking, poking, etc.)
Unintentional child on child injuries
Child on child sexual abuse
Child care worker on child injuries (improper disciplinary measures, hitting, shaking, etc.)
Child care worker on child sexual abuse
Outsider on child sexual abuse
Food related injuries
Abandonment
Poisoning
Transportation/field trip injuries
Infectious diseases
Child injuries are often life-changing and have permanent consequences. If your child has been injured due to the negligence of a child care center or other similar business, you have a duty to secure the best possible compensation for your child. The attorneys at the Piccuta Law Group, LLP have successfully represented children in lawsuits for their injury claims. We are ready to do the same for your child. Please contact our attorneys for a free consultation today.