Bicycle Injuries
Monterey Bicycle Injury Attorney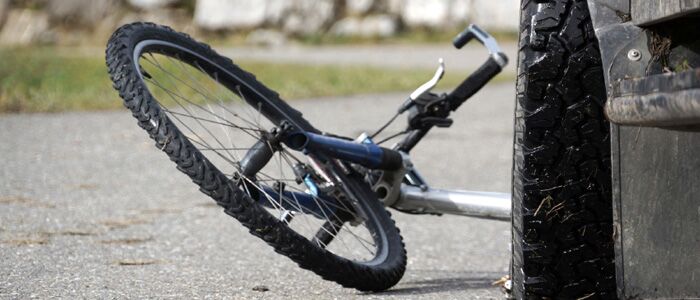 Severe bicycle injuries can occur in a variety of ways. They can occur from collisions with motor vehicles, pedestrians, animals, car doors or other bicycle riders, but they can also occur from non-collision situations. Some examples of non-collision situations, for which an injured person may be able to recover, include: 1) manufacturing defects, 2) assembly or repair defects and 3) bicycle rental claims.
Manufacturing defects can range from the failure of the component parts of a bicycle, such as carbon-fiber forks or cranks, to a bicycle helmet failure that fails to protect the rider from injury. Assembly or repair defects are also another source for claims. Frequently, bicycle injuries result from repairs, maintenance or adjustments made to the bicycle, by a third party, after the bicycle was purchased. Bicycle injuries may also result from the negligent assembly of a bicycle by someone other than the manufacturer.
Bicycle injuries may also arise from renting a bicycle. In these situations, the injured rider may have claims against the provider of the bicycle for failure to maintain or adjust the bicycle properly. Perhaps the bicycle tires weren't properly inflated, the chain not properly lubricated, the bicycle not adequately fitted to the rider, or the wrong bicycle provided for the use described by the renter. All of these situations may make the provider of the bicycle responsible and allow an injured party to recover. These claims also involve analysis and litigation over the scope of any waiver signed when the bicycle was rented.
Dangerous bicycle path or road conditions may also provide an injured rider with a means for recovery. Some examples include:
Potholes
Cracks
Uneven surfaces
Sewer grates
Manhole covers
Bridge transitions and bridge grates
Lane dividers
Expansion joints
Generally, to recover on these claims, the rider must prove that the condition was unreasonably dangerous and the parties responsible for maintaining the roadway or bicycle path had notice of the dangerous condition and failed to act. Similarly, claims can be advanced against municipalities and property owners for failure to provide proper signage of a known dangerous bicycle condition, for providing signage that caused a dangerous bicycle condition or for dangerous bicycle path or roadway design.
The attorneys at the Piccuta Law Group, LLP have experience handling bicycle claims. We will work diligently to explore every potential source of recovery and every theory of liability. If you suffered a severe bicycle injury, contact our attorneys today for a free consultation.