Animal Bites
Monterey Animal Attacks Attorney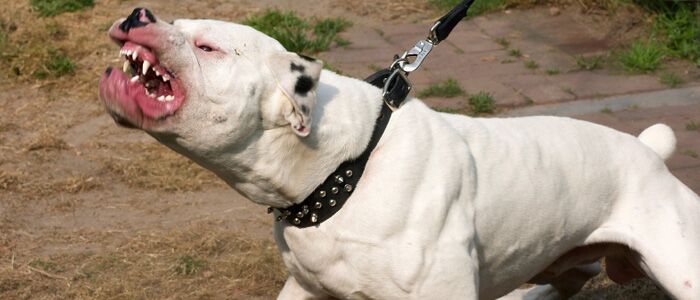 Animal bites are traumatic and painful injuries. The attack itself usually leaves both emotional and physical scars. Someone who is attacked by an animal may never feel safe around that type of animal again. This emotional trauma should not be discounted as the victim may be uneasy and fearful for the rest of their life. In addition, the physical scar the bite leaves can cause the individual to be self-conscious and less confident forever.
The most common animal bites are dog bites. The majority of dog bites involve a dog that the victim was familiar with. Specific breeds of dogs are known to be more aggressive than others. Some of these breeds include: Akitas, Pitbulls, Mastiffs, Rottweilers and Chows. While an animal may have no history of attacks, it only takes one situation for the dog to "snap" and cause a violent injury. It is not uncommon for an owner to say that the dog that attacked never showed any signs and had no history of violence. However, if the owner has one of these breeds, they should already know that the animal has the capability to attack, despite how it was raised. After all it is an animal, no matter how domesticated it is.
Often times, the victim of a dog bite is a small child who is unable to detect that the dog is agitated or showing warning signs that it may attack. Young children also lack the ability to appreciate the dangers of animals and may not understand how to safely approach or interact with animals. For example, a toddler may not appreciate that pulling a dog's tail or hitting it may cause it to become aggressive. A young child may not understand that a growling dog means it is angry. Young children are particularly at risk because of their size. Larger dog breeds easily outweigh a young child and often times a child's face and head will be at the same height of the attacking dog. Unfortunately, this creates a situation where children may suffer severe and disfiguring injuries from a dog bite.
Under California Law, the owner of a dog is responsible for the damages suffered by the victim while in a "public place or lawfully in a private place." Cal Civ. Code Sec. 3342. This includes the dog owner's home or property as long as the person was invited to the property, had been invited to the property in the past, or had a reasonable expectation they were allowed to be on the property. Since California law specifically allows individuals to recover their damages from the owner of an attacking dog, many insurance policies cover this risk. Often times, the owner of the dog is a friend or family member. Most responsible individuals have an insurance policy in place to protect against this risk. If you or a loved one has been the victim of a dog bite or other animal attack, please contact the attorneys at the Piccuta Law Group, LLP. Our attorneys have experience with dog bites and animal attacks and will provide a free consultation.