What Is a Contested Liability Car Accident and What You Need Know to Prove Your Injury Claim
A contested liability car accident is different from an established liability car collision. In a contested liability car accident, fault is not established. In short, fault is being contested or disputed.
Unlike an established liability case, these cases depend on being able to prove fault. An established liability case is one where fault for the injury producing event or car accident is determined. This can arise in a number of ways.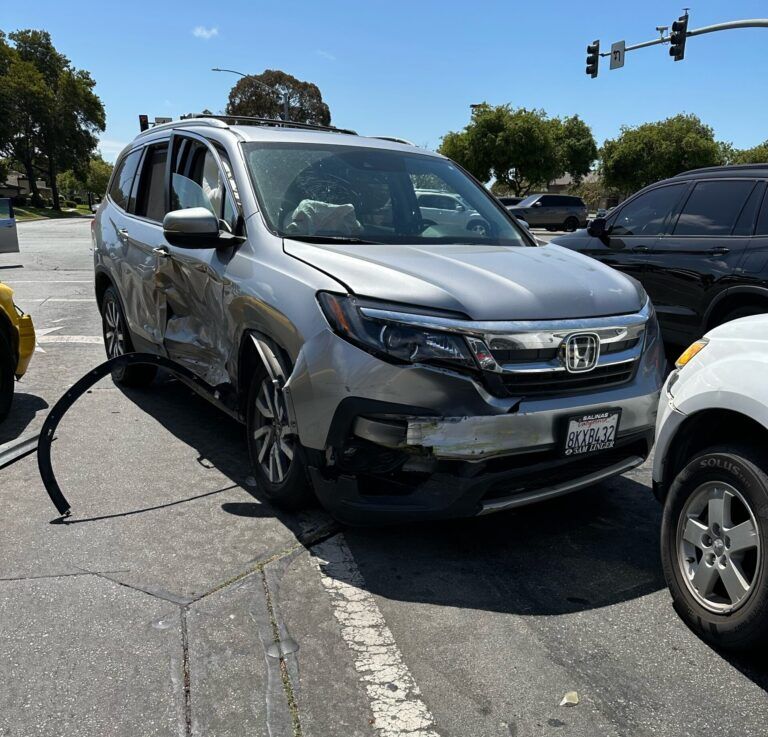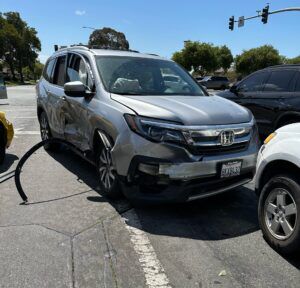 How Can Fault Be Established in a Car Accident?
There are several ways fault can be established in a car accident. Ultimately, the fault finding is determined by the insurance companies involved. Specifically, it is determined by the insurance adjuster or representative assigned to analyze the case or injury claims.
Fault for a Car Accident Can be Split Into Percentages
The insurance companies have the ability to split up the percentage of fault. In insurance industry terms, this is called "apportioning fault." The insurance company can accept 100% fault for the car accident on behalf of its insured driver. They also can split fault between their own driver and others who may have contributed to the car accident.
For example, if the insurance company believes more than one source contributed to the crash, they can split the fault based upon the amount of fault for each. In a recent case we handled, a driver we represented was stopped behind a semi-truck on a hill. The semi-truck had a mechanical failure and started rolling backward toward our driver. Our driver made a split-second decision to change lanes to avoid being struck by the semi-truck.
Our driver reacted quickly and under duress. When he made the lane change, he came into contact with a vehicle that was driving in the lane he changed into. The insurance company initially determined that our driver was 100% at fault. However, after we fought the insurance company, they changed their fault finding to 50% for our driver and 50% for the driver of the semi-truck. This allowed our driver to recover 50% of his damages instead of nothing.
Fault for A Car Accident Can Be Distributed Between Multiple Parties
Fault can also be distributed between more than two sources who contributed to the crash. Our car accident attorneys have handled cases where fault has been distributed to as many as four parties. There is no exact science to the apportionment of fault. It is simply a determination made by insurance company representatives.
A Jury or Judge Can Distribute Fault Among Those Responsible
If a case is ultimately tried to a jury or judge, they are tasked with the same decisions. A jury or judge will consider the evidence and make decisions as to the fault of the parties involved. They will be asked to assign percentages of fault between the parties alleged to be responsible. The total fault distributed must add up to 100%.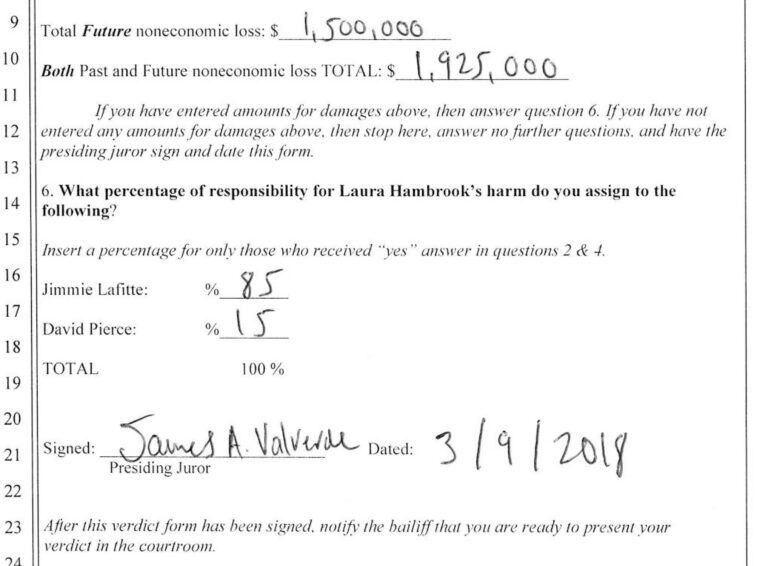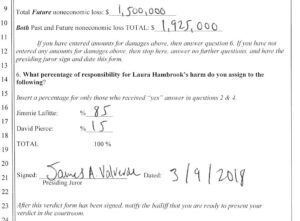 Fault Can Be Determined By the At-Fault Driver Admitting He or She Is Responsible
Fault can be established by a driver admitting he or she was at fault. In other words, the at-fault party accepts his or her fault for causing the collision. In legal terms, the driver is accepting that he or she was negligent and made a mistake and that this negligence or mistake was the cause of the crash.
This results in the easiest way of establishing fault. Once a person admits he or she is at fault, the insurance company will accept fault on behalf of their insured driver. This simplifies the process of advancing an injury claim.
What Must a Car Accident Attorney Prove After Fault is Established
If fault is established, it is one less thing that a car accident attorney needs to fight the insurance company on. Once fault is established or accepted, the personal injury attorney will only have to fight the insurance company to prove:
1) that the accident caused the client's injuries
2) the extent of those injuries
3) that the medical treatment received for those injuries was necessary
4) that the amount charged for medical treatment was reasonable and customary
5) the permanency of those injuries and effect on the client (both in the past and future)
6) the amount the client should be compensated to be made whole
Witness Statements or Testimony Can Establish Who Was at Fault In a Car Accident
Eyewitness testimony can establish who was at fault for causing a car crash. This can include individuals riding in the involved vehicles. This can also include other drivers or pedestrians who observed the crash. However, witness testimony may be called into question and does not necessarily establish fault in all situations.
Typically, if enough unbiased witnesses all agree as to what happened, the car insurance company will conclude that is the way the crash occurred. Once that determination is made, fault can be established. Statements provided by uninterested witnesses are the most compelling because they are authentic. These statements are made by individuals who are not affected by the outcome and have no dog in the fight.
Statements provided by uninterested witnesses are the most compelling because they are authentic.
Insurance companies put less weight on statements made by the parties involved and their passengers. That is because these individuals have an interest in determining who is at fault. They have a relationship with the involved drivers. The finding may even affect their own injury claims.
These individuals may even be coordinating their story of what happened with the drivers involved. As a result, insurance companies are skeptical of these statements. They do not hold them in high regard and sometimes give them no weight at all. They certainly do not rely upon these statements to conclusively prove fault for a contested liability case.
Objective Evidence Such As Video Surveillance Can Prove Fault
Objective evidence is evidence where someone's own interpretation, perception, memory or opinion does not affect it. Simply put, it is unbiased and truthful. It shows the event as it happened with no spin or potential misinterpretation. It is a true and accurate reflection of what occurred. If objective evidence of the car accident exists, it will be used by the insurance company to make a definitive finding on fault.
The most compelling objective evidence is video surveillance. If video exists showing how the crash occurred, it is nearly impossible to contradict. The following potential sources can provide video footage of a car accident:
Dash Cam Videos
Intersection Cameras
Cell Phone Cameras
Home Surveillance Systems
Business Security Cameras
Below is real video surveillance from an actual client file. The video surveillance was obtained from an adjacent house security system. The footage allowed us to establish fault in a contested liability car accident case that we handled.
Other Objective Evidence That Can Help Prove Fault In A Contested Liability Car Accident Case
Other objective evidence that can help prove fault in a car accident include:
Skid marks
Physical damage to the involved vehicles
Physical damage to surrounding property
Debris fields left on the roadway
Other road markings
All the above can be considered objective evidence. However, this evidence must be processed and later used to assist in a fault determination.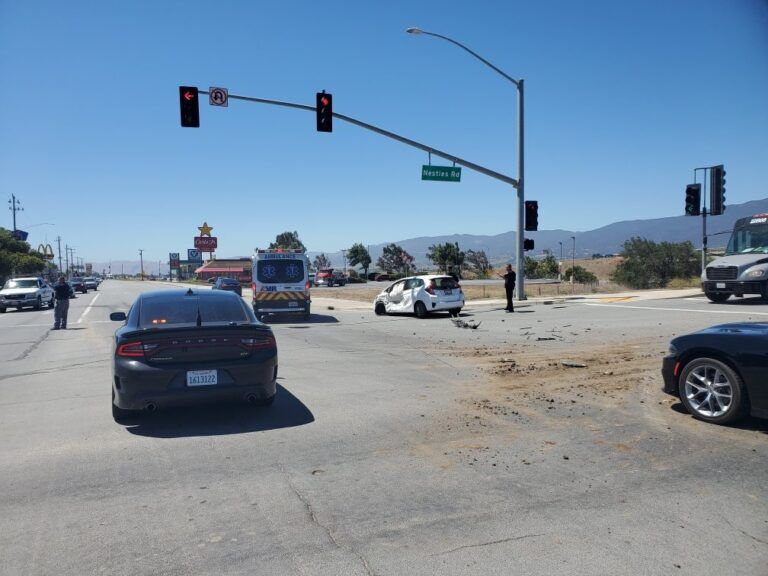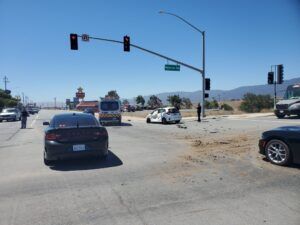 Another source of objective evidence is the information stored on electronic data recorders inside the involved vehicles. An electronic data recorder is a "black box" that is contained in all modern cars. This electronic data recorder records and stores information about the vehicle just prior to a car crash.
The information recorded on an electronic data recorder or black box is broad. It can include:
Speed of the vehicle
Deceleration prior to the crash
Acceleration prior to the crash
Braking and when applied
Seat belt usage
Air bag deployment
The information contained on electronic data recorders can prove fault. It is especially valuable in establishing whether or not someone is lying about how the car accident occurred. Simply put, it can conclusively prove that someone is not being truthful with their version of events.
However, obtaining the electronic data recorder information is expensive. It requires preserving and storing the vehicle until it can be accessed. It also requires the download of the information by an expert. These are significant costs and not all cases or injury claims warrant it. Only cases where significant injuries have resulted justify the expense of obtaining this data.
An Investigating Police Officer Can Help Establish Fault
A police officer investigating the car accident can conclude who is responsible for causing the crash. Although the fault finding by a police officer is not final, insurance companies will typically follow this finding of fault. This can be problematic. If a police officer comes to the wrong conclusion, it may be difficult to get the insurance company to change course.
From the insurance company's perspective, they are following the finding of an unbiased individual who was at the scene shortly after and investigated the car accident. The officer has the benefit of observing physical evidence at the scene. The officer also has the benefit of taking statements from those involved. Those statements will have been taken shortly after the crash and before the individuals had a chance to make up a story and coordinate that story with other passengers in their vehicle.
What Types of Accidents Result in Contested Liability?
Some car accidents result in contested liability situations more than others. Intersection car accidents, where someone did not yield the right of way, often result in contested liability. In those car accidents, both sides typically claim that they had the right of way or a green light. Liability will be contested unless a party admits they failed to yield the right of way or proceeded through a red light when they should not have.
There are also car accidents where liability is almost never contested. In rear-end car accidents liability is almost always established with fault falling on the rear-ending driver. This is because a following driver has a legal responsibility to keep enough distance between his vehicle and those vehicles in front of him. If he fails to do so and causes a rear-end crash, there are limited excuses he can offer to show why he was not at fault.
Why You Should Hire an Experienced Car Accident Attorney if You Have a Contested Liability Claim
A contested liability claim creates a situation where the stakes are high. If you can prove fault, you will be able to recover on your injury claim. If you do not establish fault, you may receive nothing for your injuries. As a result, if you find yourself dealing with a contested liability car accident, it is important that you hire an experienced car accident attorney.
The attorney you hire should have experience handling contested car accident cases. This includes more than just contesting liability with the insurance companies involved. This includes taking the cases to trial and proving fault to a jury.
Contact Our Experienced Car Accident Attorneys to Handle Your Car Accident Case
If you or a loved one was involved in a car accident and seriously injured, contact the Piccuta Law Group today. Our personal injury attorneys have a proven history of winning complex cases. This includes proving difficult cases to a jury when liability is contested. This includes car accident cases and a variety of more complicated cases ranging from civil rights violations to professional malpractice.
One of our experienced car accident attorneys is available now to discuss your case or claim. A consultation is free and we only earn a fee if we obtain a recovery for you. Contact us today to discuss your case at no charge.
About the author: The content on this page was written by California personal injury attorney and civil rights lawyer Charles "Tony" Piccuta. Piccuta graduated with honors from Indiana University-Maurer School of Law in Bloomington, Indiana (Previously ranked Top 35 US News & World Report). Piccuta took and passed the State bars of Arizona, California, Illinois and Nevada (all on the first try). He actively practices throughout California and Arizona. He is a winning trial attorney that regularly handles serious personal injury cases and civil rights lawsuits. He has obtained six and seven figure verdicts in both state and federal court. He has been recognized by Super Lawyers for six years straight. He is AV Rated by Martindale Hubble. He is a member of the Consumer Attorneys of California, American Association for Justice, National Police Accountability Project, Arizona Association of Justice, and many local county and City bar associations.
Disclaimer: The information on this web site is attorney advertising and is for informational purposes only. It does not constitute legal advice. Reading and relying upon the content on this page does not create an attorney-client relationship. If you are seeking legal advice, you should contact our law firm for a free consultation and to discuss your specific case and issues.