PLG Obtains $100,000 for Client Injured In Car Accident
Piccuta Law Group recently settled a case on behalf of a client who was injured in a car accident. The car accident was not a high-speed crash. However, the firm was able to settle the case for the maximum amount available under the insurance policy.
Our personal injury attorneys were able to use our experience with California law to obtain the favorable result. Specifically, our attorneys were able to argue and allege that the client suffered an aggravation of a pre-existing condition. Here, the client was elderly and had a previous spinal injury with an extensive course of treatment. As a result, the insurance company agreed to pay $100,000 to resolve the client's car accident claim.
Details about the Monterey Car Accident
On December 29, 2020, the client was traveling on Hilby Avenue in Seaside, California. He was driving an older model Mercedes sedan. As he was travelling, another driver operating a vehicle in the opposite direction crossed over into his lane. This resulted in the other driver's vehicle hitting the client's vehicle head on.
Specifically, the front driver side corner of the client's car made contact with the other vehicle. The front fender of the client's vehicle was damaged as well as his front axle. The client's right wheel was dislodged and knocked out of alignment. The vehicle was not drivable from the scene and had to be towed.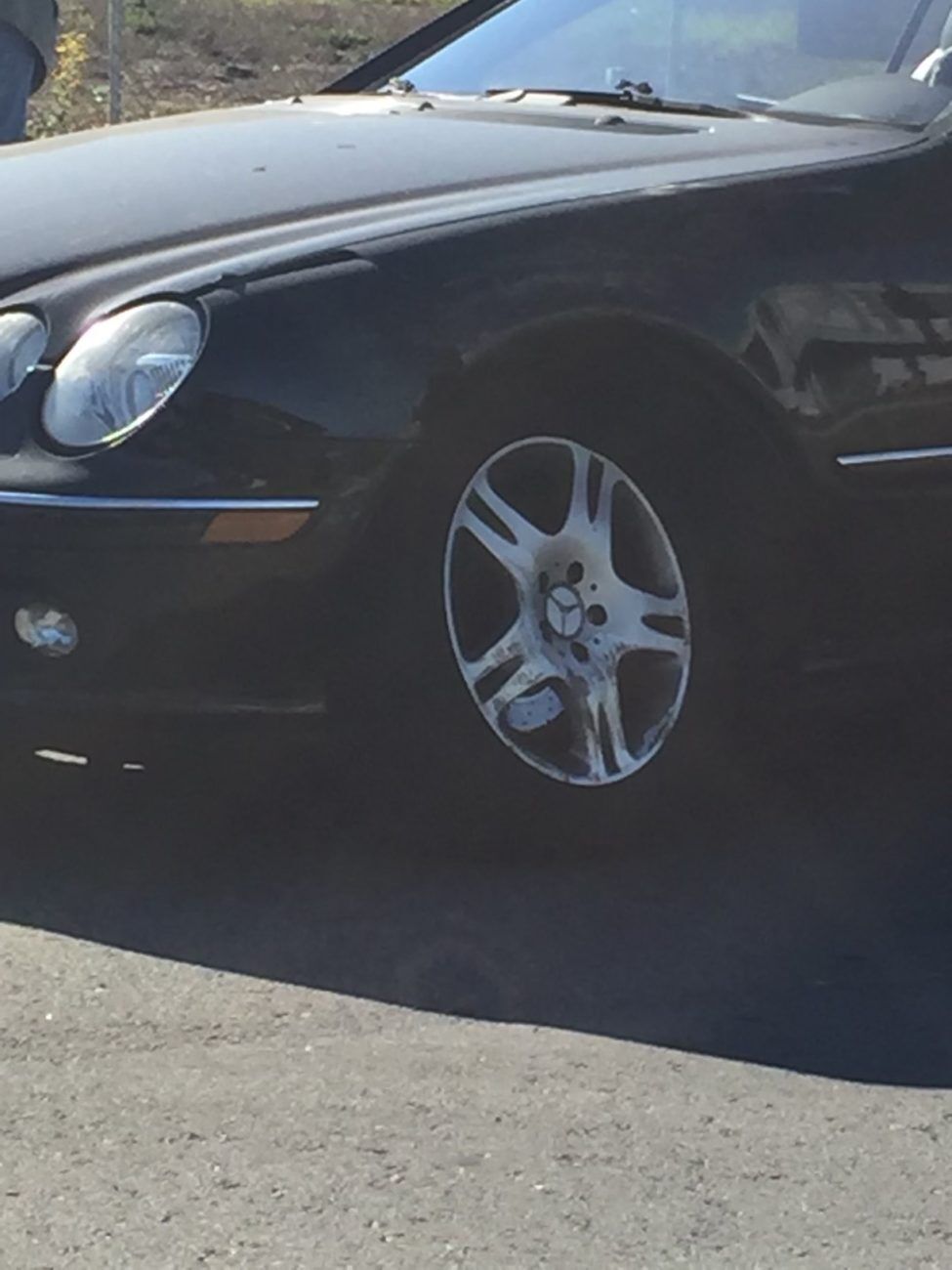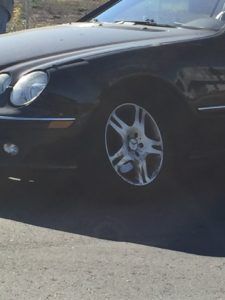 Our Client's Pre-Existing Condition and Prior Spinal Injury
Upon impact, the client was launched forward but was partially restrained by his seatbelt. This caused his head and neck to move unnaturally with tremendous force. It also resulted in an extreme amount of pressure on his shoulders and back as his body was held in place by his seatbelt. Initially, the client did not feel pain at the scene. However, he began to develop soreness and stiffness later that evening.
This means he was as fragile as an eggshell due to his previous health history and spinal injuries.
The client was particularly vulnerable to spinal injuries at the time of the collision. He was in his late 60s and had already undergone a cervical fusion procedure. In addition, the client had a spinal nerve stimulator installed nearly twenty years ago to help control his chronic pain. He was the classis eggshell claimant. This means he was as fragile as an eggshell due to his previous health history and spinal injuries. Unsurprisingly, the motor vehicle collision exacerbated these pre-existing conditions.
The Client's Medical Treatment following the Car Accident Injury
The following day, the client began experiencing generalized pain in his neck and back. The client then made an appointment to see his primary care physician. He was examined and a conservative course of treatment was initially established which recommended that the client rest and take pain medication.
However, as the following weeks went by, the client began to notice that his pain and resulting symptoms were not getting better. He was then referred by his primary care physician for consultation and evaluation by an orthopedic surgeon's office. Three and a half months after the crash, he met with the orthopedic surgeon who recommended physical therapy.
Approximately, four months after the crash, the client started physical therapy. A physical therapy plan was established which consisted of in-office treatment and an at-home exercise program. The client did physical therapy for a month and it failed to reduce his pain levels. The client returned to the orthopedic surgeon who then recommended epidural steroid injections to control the client's pain levels.
The client underwent four separate epidural steroid injection procedures throughout the course of his treatment. The client had never needed cervical epidural injections before. The procedures were painful and required the use of anesthetics. However, they were the only effective treatment to reduce his pain.
California Law Allows Someone to Obtain Compensation for Existing Injuries that are Made Worse by a Car Accident
California law specifically provides for the recovery of compensation in the client's situation. The following California jury instructions apply:
CACI 3927. Aggravation of Pre-existing Condition or Disability
[A person] is not entitled to damages for any physical or emotional condition that he had before [another's] conduct occurred. However, if [a person] had a physical or emotional condition that was made worse by [another's] wrongful conduct, you must award damages that will reasonably and fairly compensate him for the effect on that condition.
CACI 3928. Unusually Susceptible Plaintiff
You must decide the full amount of money that will reasonably and fairly compensate [a person] for all damages caused by the wrongful conduct of [another], even if [that person] was more susceptible to injury than a normally healthy person would have been, and even if a normally healthy person would not have suffered similar injury.
CACI 430. Causation: Substantial Factor
A substantial factor in causing harm is a factor that a reasonable person would consider to have contributed to the harm. It must be more than a remote or trivial factor. It does not have to be the only cause of the harm.
By applying the above California law, our personal injury attorneys were able to obtain a settlement for the client for the full $100,000 in insurance funds that were available.
An Existing Injury Can Be Used Against Someone With a Car Accident Claim
Having a pre-existing injury or condition can cut both ways. Sometimes, it will allow the insurance company to argue that the injury was not caused by the car accident. Instead, the insurance company may argue that the symptoms experienced after the car accident would have occurred even if the car accident never occurred.
the insurance company may argue that the symptoms experienced after the car accident would have occurred even if the car accident never occurred.
In other words, the insurance company will argue that the pain, suffering and problems the client is experiencing is the natural continuation of the injury and that the car accident did nothing to contribute to it. As such, the insurance company will argue that nothing should be paid because the client would experience those problems with or without the car accident. When the insurance company makes this argument it is critical that you have an attorney who has experience handling pre-existing injury claims.
The personal injury attorneys at the Piccuta Law Group have extensive experience in this area. We routinely advance these claims when they arise. We have also litigated these claims numerous times in court. We have even obtained six and seven figure jury verdicts advancing these claims.
The key to advancing these claims is establishing how the condition was made worse. This can be done in a number of ways. Some of those ways include:
Showing that the client had stopped treating for the injury for a substantial period of time before the car accident
Showing that the client's treatment increased in frequency and duration after the car accident
Showing that the client required new or different treatment after the car accident
Showing that the client's pain levels and limitations increased after the car accident
Showing that the injury was made worse through radiology images
There are other ways to prove a pre-existing injury was made worse by a car accident or acute trauma. However, the above are the most common.
A Pre-Existing Injury Can be Helpful in Resolving Claims in Low Impact Car Accidents
An existing injury can sometimes be helpful in resolving an injury claim when the crash was at a low to moderate speed. Often times, insurance companies will be skeptical of injury claims made in low impact car crashes or that result in little vehicle damage. However, when a pre-existing injury is present, the typical arguments made by insurance companies do not apply.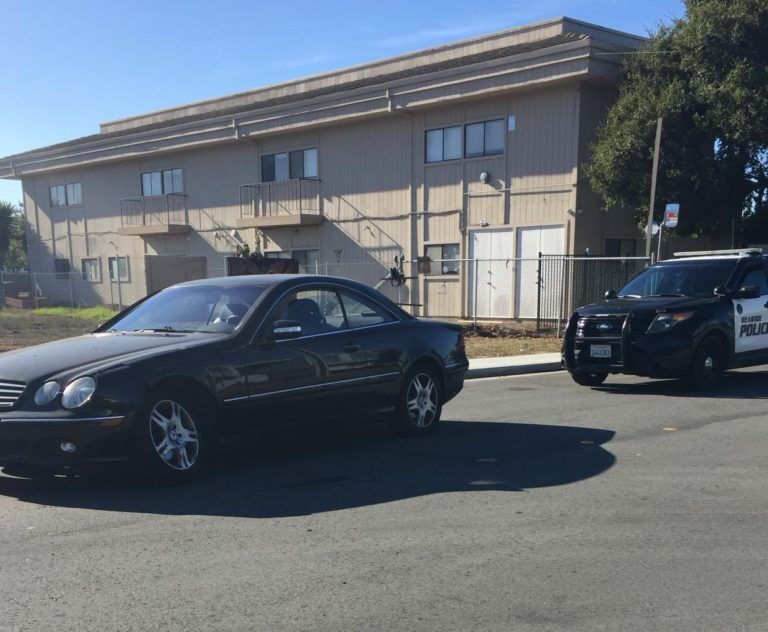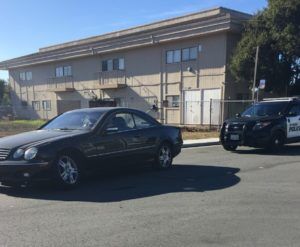 Insurance companies like to argue that a low impact car accident cannot generate forces strong enough to cause an injury. The insurance companies rely on tests which supposedly support this theory. However, these tests are performed on healthy individuals who volunteer for the testing and are expecting the impacts when they occur.
These tests are never performed on injured individuals who are already compromised with a pre-existing injury. This makes these tests completely inapplicable. Simply put, unless the tests were performed on the exact same individual, with the exact same existing injury, they are of no value.
Contact an Experienced Monterey Car Accident Attorney
If you or a loved one was injured in a car accident, contact the Piccuta Law Group today. An attorney is available now to answer your questions. There is no commitment or cost for the initial consultation. You have nothing to lose and our advice is free. If we do decide that you have a case and that we can assist you, we will do so at no charge unless we obtain money for you.
About the author: The content on this page was written by California personal injury attorney and civil rights lawyer Charles "Tony" Piccuta. Piccuta graduated with honors from Indiana University-Maurer School of Law in Bloomington, Indiana (Previously ranked Top 35 US News & World Report). Piccuta took and passed the State bars of Arizona, California, Illinois and Nevada (all on the first try). He actively practices throughout California and Arizona. He is a winning trial attorney that regularly handles serious personal injury cases and civil rights lawsuits. He has obtained six and seven figure verdicts in both state and federal court. He has been recognized by Super Lawyers for six years straight. He is AV Rated by Martindale Hubble. He is a member of the Consumer Attorneys of California, American Association for Justice, National Police Accountability Project, Arizona Association of Justice, and many local county and City bar associations.
Disclaimer: The information on this web site is attorney advertising and is for informational purposes only. It does not constitute legal advice. Reading and relying upon the content on this page does not create an attorney-client relationship. If you are seeking legal advice, you should contact our law firm for a free consultation and to discuss your specific case and issues.