PLG Car Accident Attorneys Hired by Couple Injured in Salinas Intersection Crash
The car accident attorneys at the Piccuta Law Group were just hired by a couple injured in a serious car crash. The couple hired our firm because of their mounting medical expenses and seriousness of their injuries. The married couple is older—both the husband and wife are in their late fifties.
As a result of the crash, they suffered serious injuries. They entrusted our injury attorneys with handling their car accident claims. This includes recovering full compensation for their medical expenses, permanent injuries and pain and suffering.
Details About the Salinas Intersection Car Accident
The car accident occurred last month in Salinas. The crash was at the intersection of Independence Boulevard and Constitution Boulevard. The intersection is controlled by a four-way traffic signal.
On June 7, 2023, the at fault driver, Jose Morales Jr., was operating a 1998 Honda Accord. He was driving westbound on Constitution Boulevard. The couple was traveling southbound on Independence Blvd at approximately 30 miles per hour.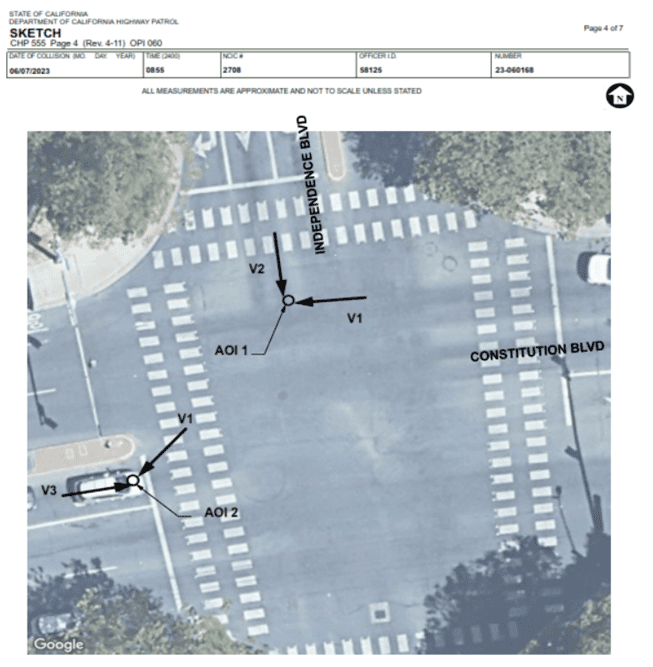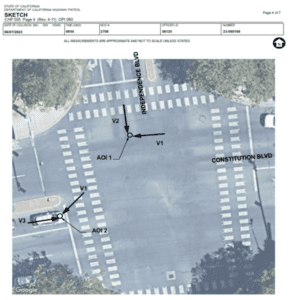 The at-fault driver failed to yield the right of way. Specifically, he failed to stop for the traffic light that was illuminated red in his direction. This caused his Honda Accord to slam into the 2022 Lexus RX350 being driven by the couple.
The Accord then careened into another vehicle on the other side of the road. The other vehicle was waiting at the intersection. This caused a second impact.
A Driver May Still Be at Fault Even if the Crash Is Caused by a Mechanical Failure or Malfunction
At the scene, the driver admitted to police that he failed to stop for the red light. However, the at-fault driver blamed it on a mechanical failure. Specifically, he told investigating officers that his clutch "slipped" and that his vehicle would not stop.
However, even if a crash is due to a mechanical failure the operator of that vehicle may still be held at fault.
However, even if a crash is due to a mechanical failure the operator of that vehicle may still be held at fault. In other words, the fact that the driver did not make a driving error does not control who is responsible. Fault travels with the vehicle. The vehicle causing the crash, and his or her driver, may still be responsible for any resulting injuries and damages.
Owners of vehicles and their drivers have a duty to make sure their vehicles are in good working order. Should a driver fail to do so and cause a crash as a result, they are responsible under the law for any injuries and damage they cause. The claim that a malfunction occurred gives rise to a presumption that the driver of that vehicle was negligent.
Operators of Vehicles Are Responsible for Making Sure Vehicles Are in Good Working Order.
With respect to braking systems, California drivers are required to make sure the braking systems of their vehicles are in good working order. California Vehicle Code Section 26453 explicitly states this. This section sets forth: "All brakes and component parts thereof shall be maintained in good condition and in good working order. The brakes shall be so adjusted as to operate as equally as practicable with respect to the wheels on opposite sides of the vehicle."
The Driver Was Cited for Driving Without a License
The at-fault driver admitted to the police at the scene that he did not have a valid driver's license. As a result, he was cited for violating California Vehicle Code Section 12500(a). This sections sets forth: "A person may not drive a motor vehicle upon a highway, unless the person then holds a valid driver's license issued under this code, except those persons who are expressly exempted under this code."
An Unlicensed Driver Is Not Automatically Responsible for a Car Accident
Even though the driver was unlicensed, that does not mean he is automatically responsible for causing the crash. A driver can be unlicensed but still operate a vehicle reasonably and safely. Although his operation of the vehicle is unlawful, this does not automatically mean that his operation of the vehicle is negligent.
Even though the driver was unlicensed, that does not mean he is automatically responsible for causing the crash.
Criminal liability and civil liability are separate. With respect to the operation of the vehicle, the unlicensed driver may be found guilty criminally for his violation. However, that does not mean he is civilly liable for negligent conduct.
To establish negligence, one must show: 1) a duty owed; 2) a breach of that duty; 3) and damages that resulted as a direct result of that breach. With respect to an unlicensed driver, he or she has breached only the duty to obtain a license before operating a vehicle on the roadway. This breach is not a direct cause of any damages. It is the breach of the duty to drive safely or to avoid contacting other vehicles on the roadway, that would directly result in injuries and damages.
For example, there are plenty of licensed drivers that may drive more dangerously than unlicensed drivers who are driving cautiously. Having a license does not mean that the person is or is not responsible. An analysis must be performed to determine if the driver's conduct caused an injury regardless of license status.
An analysis must be performed to determine if the driver's conduct caused an injury regardless of license status.
With respect to this accident, the fact that the driver did not have a license is potential evidence that he did not have enough experience to drive the vehicle safely. As a result, it was his lack of experience as an unlicensed driver that caused him to make an error. In other words, his license status can be used to prove that his claim that the vehicle malfunctioned is not truthful.
The Intersection Car Accident Was at a High Speed
The posted speed limit on the road that the at-fault driver was travelling on was 45 miles per hour. Since the at fault driver failed to stop, he crashed into the couple at a high rate of speed. High speed accidents generally cause greater injuries than low impact collisions.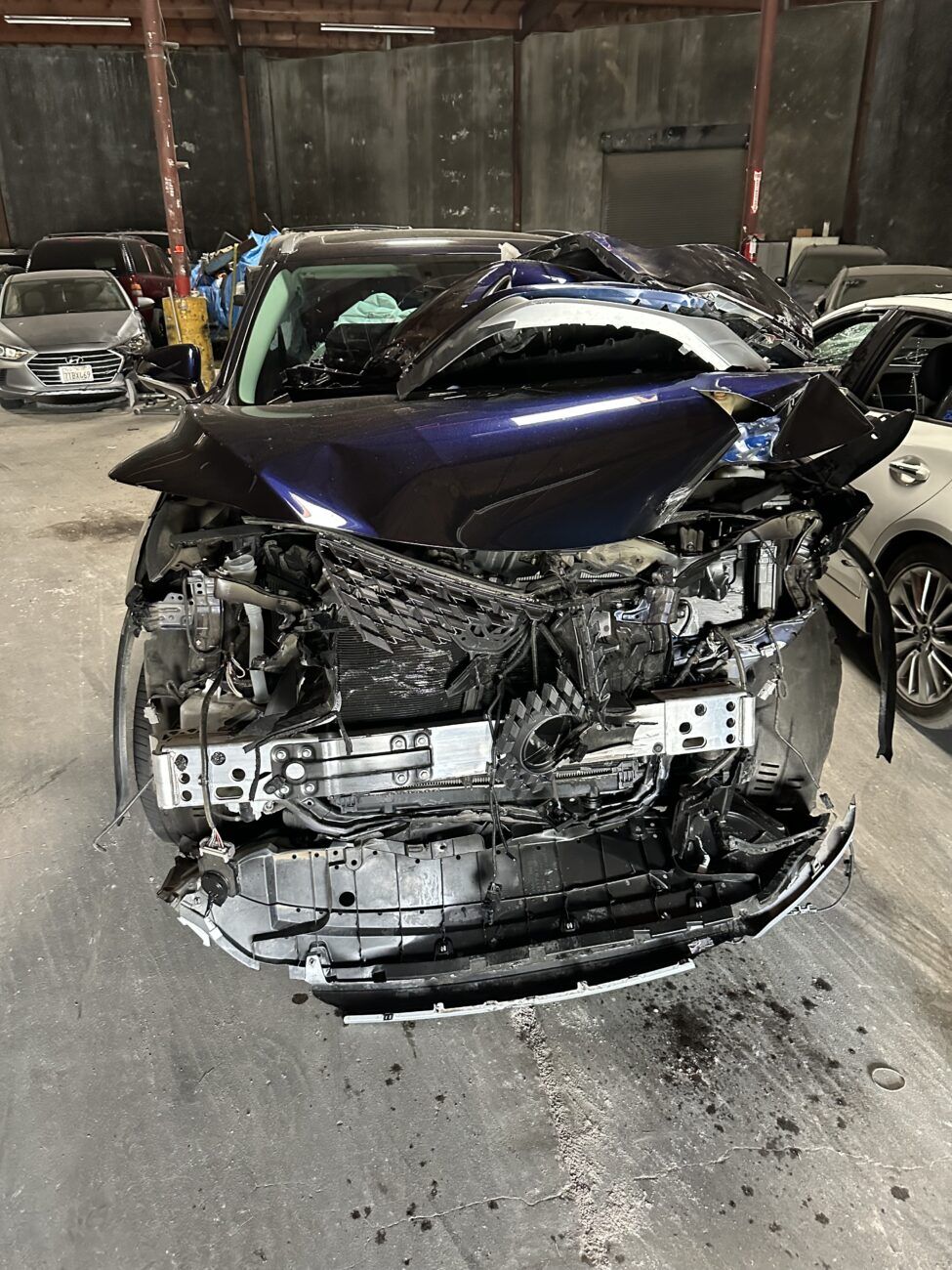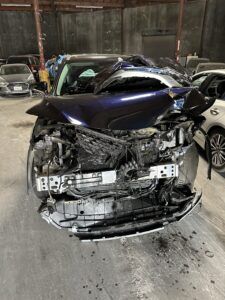 While low speed collisions can certainly cause injuries, high impact car crashes can result in catastrophic injuries. These high-speed collisions can cause serious injuries such as the following:
Broken Bones
Traumatic Head Injuries
Internal Bleeding
Nerve Injuries
Degloving
Lacerations
Burns
Spinal fractures
Hematomas
Brain Hemorrhages
Higher impacts result in more forces being exerted on the occupants of the vehicles. They also result in airbag deployment. Airbags can often cause additional injuries.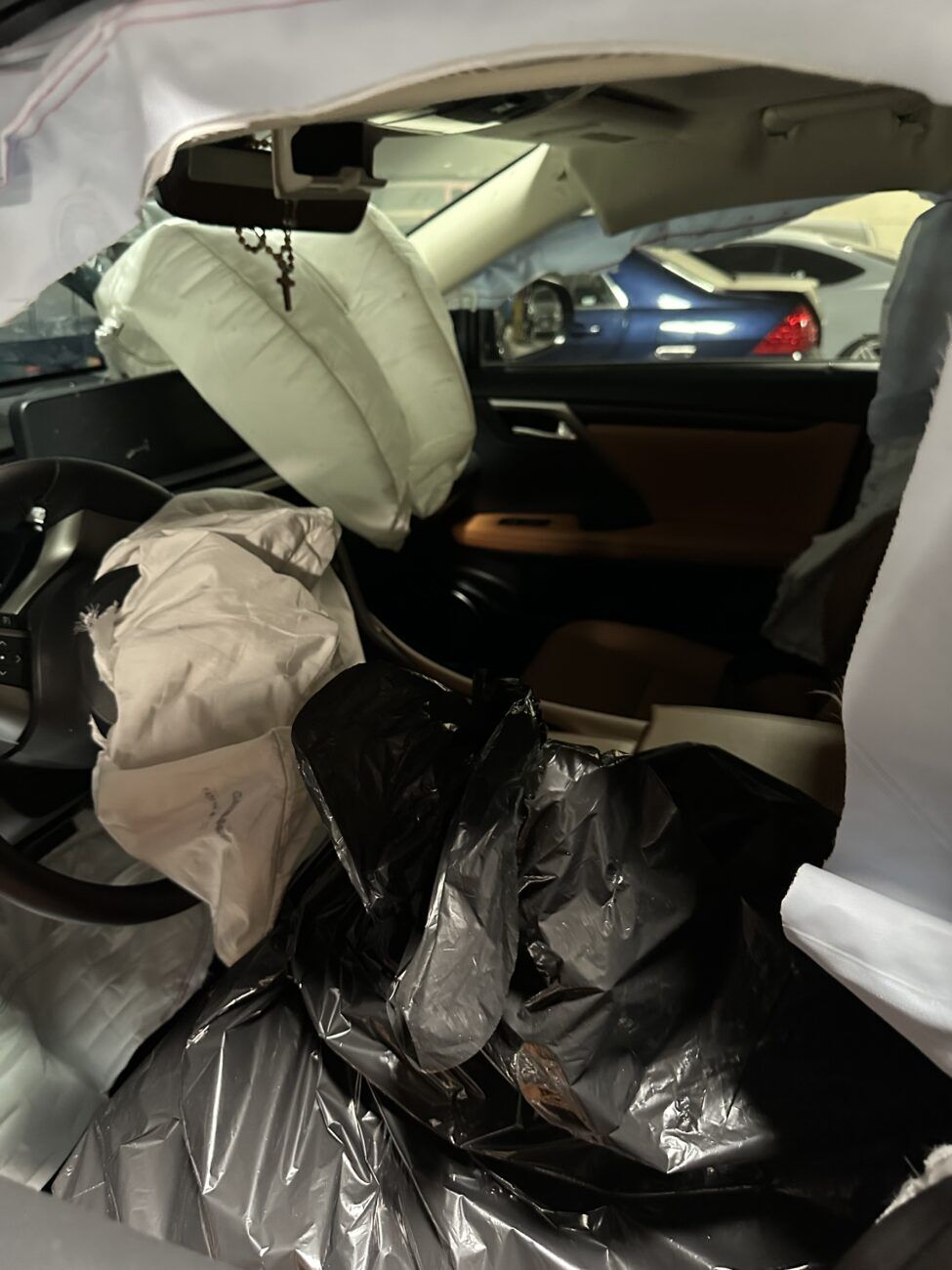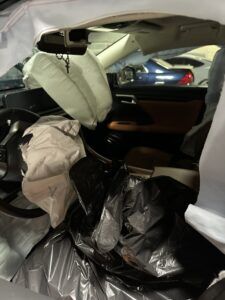 Intersection Accidents Cause Severe Injuries
Intersection accidents can lead to some of the most serious injuries. This is because it usually is due to a failure to yield. As a result, the vehicles are usually both travelling at a moderate to high speed. This can result in high speed impacts. Click the following link to lean more about intersection car accidents and the dangers they pose.
The Couple Was Injured in the Intersection Car Accident
The couple was injured as a result of the crash. Emergency medical responders tended to their injuries at the scene. However, due to the extent of their injuries both were transported by ambulance to a local trauma center to have their injuries further evaluated.
At the trauma center, they received diagnostic testing including CT scans of their brains to rule out any brain bleeds. They also received scans of their spines to make sure no spinal fractures occurred. They were eventually discharged with instructions for follow up care.
The couple is continuing to treat for their injuries. This includes additional diagnostic testing, therapy, pain management among other modalities. The crash has changed their lives.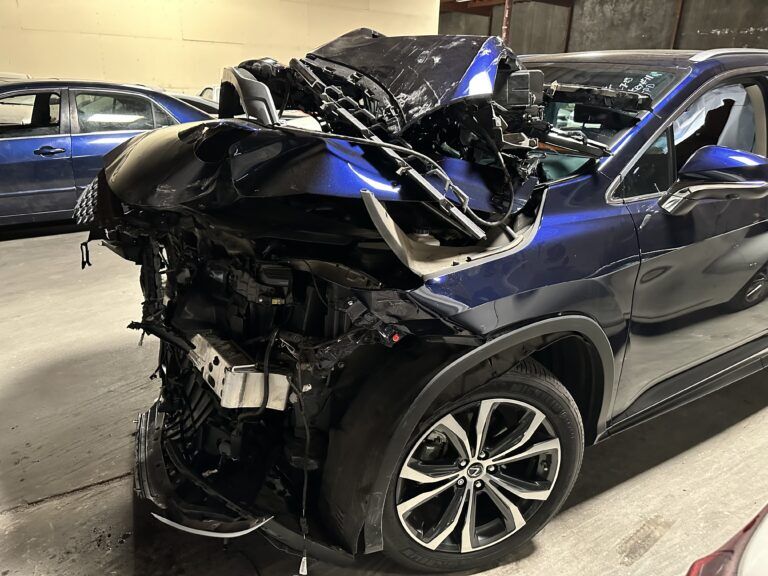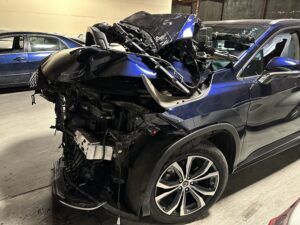 The Damages That May Be Recovered
The couple is entitled to recover damages for the injuries they sustained in the car accident. This includes: past medical expenses, future medical expenses, past pain and suffering, future pain and suffering, past lost earnings and future lost earnings. Our attorneys are tasked with making sure the couple receives full compensation for their injuries.
Contact An Experienced Car Accident Attorney Today
If you or someone you love was involved in a serious car accident, contact one of our car accident attorneys today. Our attorneys have handled hundreds of car accident cases. We have the experience needed to make sure you receive full compensation from the insurance company. A consultation is free and we do not earn a fee unless we obtain a recovery for you.
About the author: The content on this page was written by California personal injury attorney and civil rights lawyer Charles "Tony" Piccuta. Piccuta graduated with honors from Indiana University-Maurer School of Law in Bloomington, Indiana (Previously ranked Top 35 US News & World Report). Piccuta took and passed the State bars of Arizona, California, Illinois and Nevada (all on the first try). He actively practices throughout California and Arizona. He is a winning trial attorney that regularly handles serious personal injury cases and civil rights lawsuits. He has obtained six and seven figure verdicts in both state and federal court. He has been recognized by Super Lawyers for six years straight. He is AV Rated by Martindale Hubble. He is a member of the Consumer Attorneys of California, American Association for Justice, National Police Accountability Project, Arizona Association of Justice, and many local county and City bar associations.
Disclaimer: The information on this web site is attorney advertising and is for informational purposes only. It does not constitute legal advice. Reading and relying upon the content on this page does not create an attorney-client relationship. If you are seeking legal advice, you should contact our law firm for a free consultation and to discuss your specific case and issues.
References:
[1] https://leginfo.legislature.ca.gov/faces/codes_displayText.xhtml?lawCode=VEH&division=12.&title=&part=&chapter=3.&article=2.
[2] https://leginfo.legislature.ca.gov/faces/codes_displaySection.xhtml?sectionNum=12500.&lawCode=VEH