PLG Attorneys Settle Prisoner Case Alleging 8th Amendment Violation for Six Figures
Civil rights attorneys from Piccuta Law Group recently completed a settlement on behalf of an incarcerated prisoner. The prisoner was housed at Mule Creek State Prison. Mule Creek State prison is a California prison controlled and operated by the California Department of Corrections ("CDCR").
While there, the prisoner alleged that one of the correctional officers allowed him to be attacked. The prisoner claimed that the control booth correctional officer opened his cell for another inmate. When the prisoner exited his cell, he was violently attacked by another inmate. The other inmate attacked him with a prison made weapon and stabbed him several times.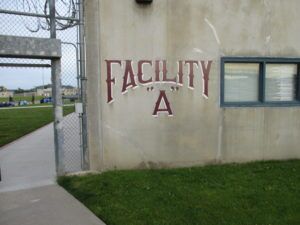 The prisoner claimed that during the attack, the correctional officer that opened his cell did not sound the alarm right away or take other steps to stop the attack. The correctional officer did not discharge his block gun to stop the attacking inmate. The correctional officer also failed to accurately describe the events of what happened in his report.
No Civil Rights Lawyers Would Help the Prisoner With His Prison Case
The prisoner filed the lawsuit himself because he could not find any lawyers willing to take his case. The prisoner called dozens of attorneys asking for help. All the attorneys turned him down.
Most attorneys do not take prisoner cases. Even civil rights lawyers tend to turn these cases down. The cases are difficult and require special knowledge of the law. There is also legislation that makes prisoner cases riskier for an attorney to take on than other civil rights cases. The legislation that makes these cases risky is the Prison Litigation Reform Act.
The Prison Litigation Reform Act
The Prison Litigation Reform Act is a federal law. It generally applies to any case where a prisoner is incarcerated when he files a lawsuit and the lawsuit involves a condition of confinement. The Prison Litigation Reform Act has the following features that make it different than a civil rights case where a prisoner is not involved. These features also make it less attractive for attorneys to take on:
The hourly rate an attorney can recover if he wins the case is reduced
The amount of fees an attorney can recover is limited to 150% of any judgment won
The prisoner must exhaust administrative remedies completely
In addition to the above, there are several other reasons a prisoner case is tough for an attorney to handle:
The cases are defended aggressively
There is no limit to the amount of money the California prison system can pay to defend the cases
Jurors and judges tend to not like prisoners
Jurors and judges may not believe prisoners should be awarded large damages since they are incarcerated and have nothing to spend it on
Prisoners are difficult for an attorney to communicate with since they have limited time to make phone calls and cannot meet freely
Jurors and judges often have a mentality that bad things happening in prison are part of the punishment
The cases must be filed in federal court where a unanimous jury is required to win
The area of law is very complicated and includes complex constitutional issues
The defense may be able to end the case abruptly through a motion for summary judgment
The defendants in a case may raise the defense of qualified immunity
Obviously, all the above are negative reasons why an attorney would not want to take on a prisoner case. This is true even for a civil rights lawyer.
Our Civil Rights Lawyers Get Involved and Obtain a High Six Figure Settlement
The prisoner learned about our firm from other inmates. He learned that our firm had successfully represented other prisoners in many other cases. He also read about a federal civil rights jury verdict that our civil rights lawyers obtained against CDCR in the past.
Learning all this, the prisoner reached out to our firm knowing that we took on difficult prisoner cases in the past. He reached out with belief that we would agree to represent him and fight for him. He was right.
After the matter was set for trial, the prisoner located us and we agreed to represent him and try his case if needed. We prepared for trial and completed pre-trial preparation. The attorney general representing the CDCR and State of California knew our firm was serious and ready.
The attorney general then suggested that we do a settlement conference. At the settlement conference, we were able to negotiate a six-figure settlement for the prisoner. The settlement was life-changing for the prisoner.
The specific Allegations of the Attack In the Civil Rights Prisoner Lawsuit
The specific allegations of our prisoner client's lawsuit are below.
On April 5, 2017, the client was housed at Mule Creek State Prison in the CDCR system. He was housed in Building 2 on A Facility. On April 5, 2017, Younger was a correctional officer in the control booth controlling the cell block where he was housed. As the control booth officer, Younger controlled the opening of the doors of the building including those of the cells.
At approximately 7:30 AM, the cellmates in the client's block returned from breakfast and were locked back inside their cells. Certain inmates who had a job, or other reason to be out of their cells, were allowed continued access to the dayroom. One of those inmates was Jameson who had a position as a porter. In this position, he was allowed access to the dayroom so that he could clean and take care of his assigned responsibilities.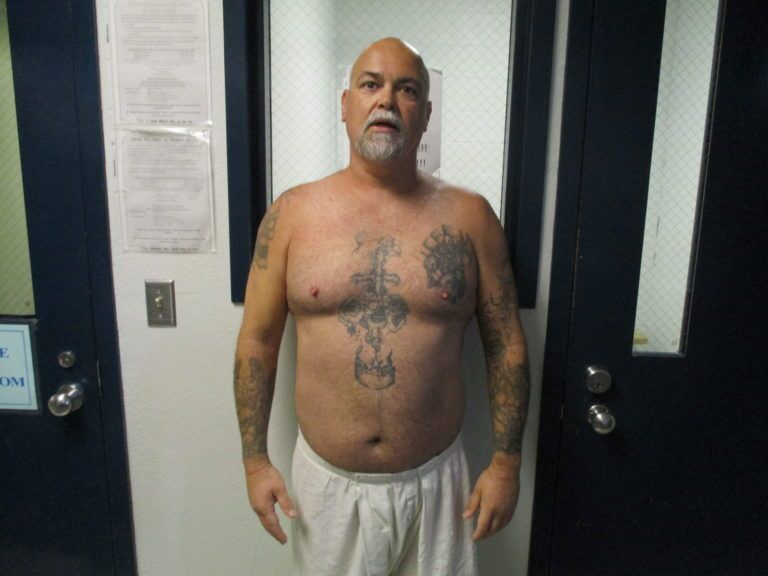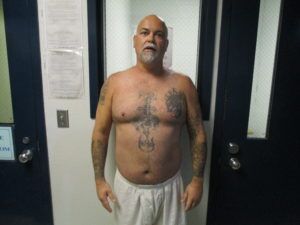 Shortly after the inmates were locked back in their cells, and after the floor officers left the building, Jameson told Younger to open cell 112. This was the client's cell. The cell was then opened. The client did not have any ducats or other reason to be out of his cell and was confused as to why his cell was open.
The client exited his cell and started walking toward Younger who was in the control booth. He intended to ask Younger why he had opened his cell. As the client headed in Younger's direction, he was attacked by Jameson from the right side. Specifically, Jameson grabbed him and stabbed him in the chest with a prison made weapon.
The client began fighting with Jameson to fend off his attack. During this struggle the client fell to the ground and landed on his back. While the client was on his back, Jameson stood over him and continued to attack him stabbing him multiple times in his legs.
The Allegations We Asserted Violated the Eighth Amendment
The 8th Amendment protects prisoners from cruel and unusual punishment. It also protects prisoners from correctional officers whose actions have a substantial probability of causing a prisoner harm. Below are the allegations presented that we claimed violated the client's 8th Amendment rights.
While the client was being attacked, he screamed out for Younger to help him. However, Younger stood idly by with his 40 MM block gun in hand and never took a shot to stop the violent attack. Instead, Younger watched it occur and allowed it to happen. Younger appeared to smile and be amused by the incident. Younger further waited approximately 20 seconds after the attack began to sound the alarm.
This was despite the fact that it was obvious that Jameson was assaulting the client with a deadly weapon. There was blood on the floor and saturating the client's white shirt. Further, the swinging movements of Jameson with the weapon were in plain sight to Younger.
The Failure of the Correctional Officer to Accurately Report the Attack Was Strong Evidence
Younger never included in his reporting of the events any of the details regarding the weapon and attack. Instead, Younger stated "I observed…Jameson had grabbed Thurston by the collar of his jacket shoving him backwards." Younger's report failed to include any mention of the weapon or even description of the actual fighting that ensued.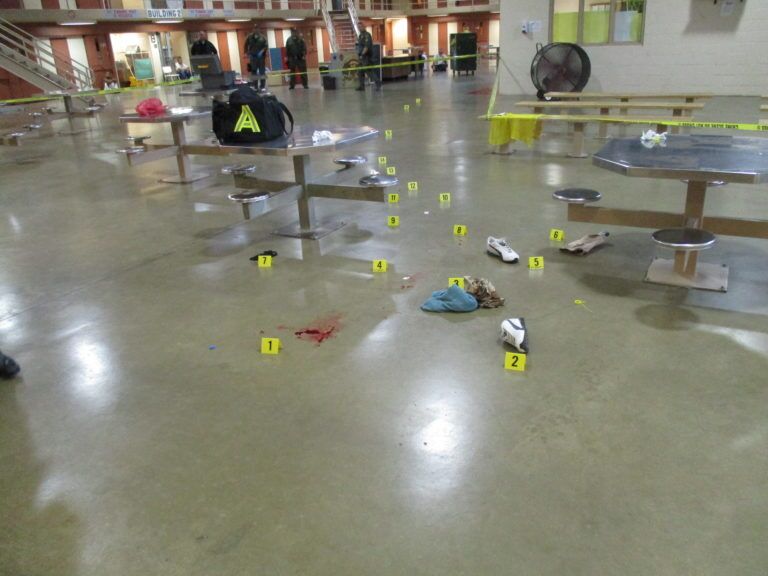 Our civil rights attorneys argued that Younger's failure to include that he observed any of the stabbing suggested he was covering it up. Clearly, Younger must have seen the attack as he opened the client's cell after which the attack almost immediately ensued. However, Younger omitted from his report any of the stabbings because it implicated him for his failure to discharge his block gun to stop the attack by Jameson.
The Prisoner Suffered Serious Injuries as a Result of the 8th Amendment Violation
As a result of the attack, the client sustained three (3) deep lacerations to his chest, thigh, and outer knee. The client was initially admitted to the triage and treatment service center at the prison. However, he was subsequently emergency airlifted to Kaiser Permanente Hospital where he underwent surgical procedures and remained hospitalized for nine (9) days.
The client underwent diagnostic imaging procedures and received several staples in his knee. Additionally, the client developed an infection during his stay in the hospital and was required to be on a variety of different medications. The client eventually recovered from his injuries but those injuries were serious and substantial.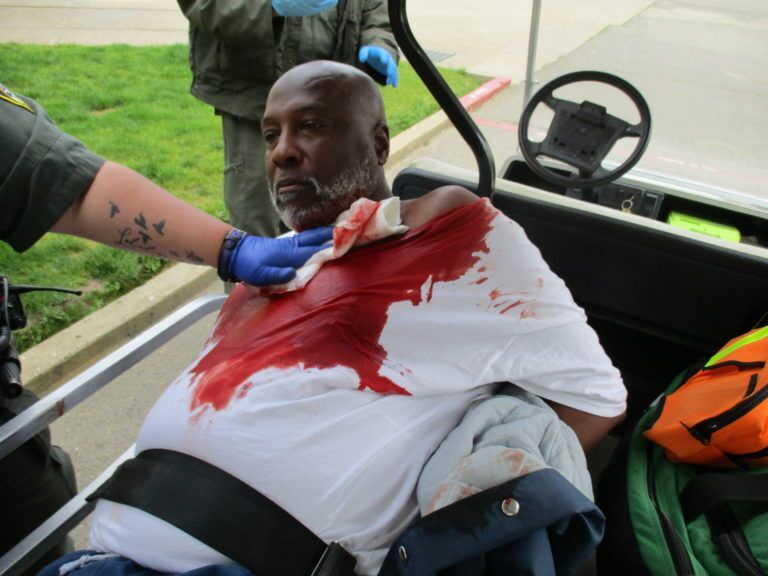 The 8th Amendment Claim Advanced Under 42 U.S.C. Section 1983
We advanced the civil rights claim pursuant to 42 U.S.C. § 1983. This federal law allows individuals to sue state governments and their employees for the violation of rights guaranteed by the U.S. Constitution and its Amendments. This case was advanced for a violation of the Eighth Amendment. Specifically, deliberate indifference to a substantial risk of harm to an inmate which subjected the inmate to cruel and unusual punishment.
Younger acted under color of state law as a California state employee at Mule Creek State Prison. Younger was deliberately indifferent to a substantial risk of serious harm to Plaintiff. Younger observed Plaintiff being stabbed multiple times and failed to take reasonable measures, especially by failing to use the 40mm non-lethal launcher which was in his immediate control.
Younger further opened the client's cell so the attack could occur and watched the attack with indifference for a substantial period of time before activating his alarm as required. Younger was further indifferent by allowing Plaintiff and Jameson to be on the day room floor together without custodial staff and in violation of policy and procedure. We argued that this conduct entitled our client to recover damages for his injuries.
Case Law Supported That Qualified Immunity Would Not Apply
We argued that correctional officer Younger was not entitled to qualified immunity. To defeat a defense of qualified immunity asserted by government officials, a prisoner must show first, that he suffered a deprivation of a constitutional or statutory right; and second that such right was clearly established at the time of the alleged misconduct. Hamby v. Hammond, 821 F.3d 1085, 1090 (9th Cir. 2016). At the time the incident occurred it was established that a prison official's "deliberate indifference" to a substantial risk of serious harm to an inmate violates the Eighth Amendment. Farmer v. Brennan, 511 U.S. 825 (1994). This includes facilitating the attack of an inmate by another inmate and allowing it to happen. We argued that is exactly what Younger did and that he should not be entitled to the defense of qualified immunity.
A prisoner must show first, that he suffered a deprivation of a constitutional or statutory right; and second that such right was clearly established at the time of the alleged misconduct.
Contact an Experienced Civil Rights Lawyer to Handle Your Case
If you or a loved one suffered a civil rights violation, contact our civil rights lawyers today. Our civil rights lawyers have experience handling and winning very difficult civil rights cases. A consultation is free and we do not charge any fee unless we win your case. If it involves a prisoner case, send our office a detailed letter and we will then determine if we can assist and will reach out to the inmate.
About the author: The content on this page was written by California civil rights lawyer and Monterey personal injury attorney Charles "Tony" Piccuta. Piccuta graduated with honors from Indiana University-Maurer School of Law in Bloomington, Indiana (Previously Top 35 US News & World Report). Piccuta took and passed the State bars of Arizona, California, Illinois and Nevada (all on the first try). He actively practices throughout California and Arizona. He is a winning trial attorney that regularly handles serious personal injury cases and civil rights lawsuits. He has obtained six and seven figure verdicts in both state and federal court. In 2022 he set a record $11.75 million dollar settlement for a civil rights case against Maricopa County Sheriff's Office. He has been recognized by Super Lawyers for six years straight. He is AV Rated by Martindale Hubble. He is a member of the Consumer Attorneys of California, American Association for Justice, National Police Accountability Project, Arizona Association of Justice, Maricopa County Bar Association and Scottsdale Bar Association, among other organizations.
Disclaimer: The information on this web site is attorney advertising and is for informational purposes only. It does not constitute legal advice. Reading and relying upon the content on this page does not create an attorney-client relationship. If you are seeking legal advice, you should contact our law firm for a free consultation and to discuss your specific case and issues.
References:
[1] https://www.law.cornell.edu/uscode/text/42/1997e
[2] https://www.law.cornell.edu/uscode/text/42/1983
[3] https://scholar.google.com/scholar_case?case=16131507956834477440&q=Hamby+v.+Hammond&hl=en&as_sdt=4,72,73,78,79,80,86,88,93,114,129,134,135,141,142,143,149,151,156,258,259,260,261,310,311,321,322,323,324,373,374,383
[4] https://scholar.google.com/scholar_case?case=2417836767044325448&q=Farmer+v.+Brennan&hl=en&as_sdt=4,60,72,73,78,79,80,86,88,93,114,129,134,135,141,142,143,149,151,156,258,259,260,261,310,311,321,322,323,324,373,374,383