Civil Rights Attorneys from PLG Obtain $225,000 Settlement In FTCA Case For Federal Prisoner Who Received Inadequate Medical Care
Earlier this week our civil rights lawyers finalized a $225,000 settlement for a former federal prisoner due to receiving inadequate medical treatment while incarcerated. The former prisoner was in the custody of the United States Federal Bureau of Prisons for a non-violent crime. The client was housed at the Federal Correctional Institution at Herlong, California, in Lassen County when his claim arose.
The lawsuit was filed in the United States District Court for the Eastern District of California. The case is entitled Carr v. Federal Bureau of Prison, et al. and designated case number 2:14-CV-2110. At the time the case was dismissed, it was presided over by United States Magistrate Judge Carolyn K. Delaney.
The Allegations in the Civil Rights Lawsuit for Inadequate Medical Care
In March of 2013, while incarcerated, the client suffered a complete patella tendon rupture when inmates playing basketball fell onto his leg. The client was immediately in excruciating pain. He sought medical treatment at the facility. However, the facility wholly failed to address his emergency medical condition. Instead of classifying his injury as acute-emergent, it was wrongfully classified as non-emergent. As a result, the client did not receive an MRI for months. Even after the MRI results revealed the severity of his injury, the client was not scheduled for surgery for several months more.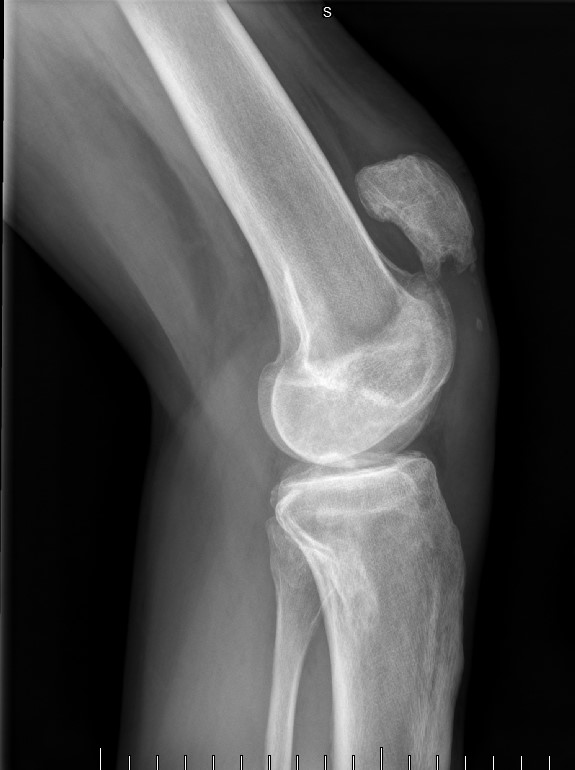 It took approximately six months before the client received a surgery. During this period, he was in horrible pain and could not walk unassisted. He lodged complaints weekly and requested medical to address his condition. Medical staff failed to provide him with necessary medical care. The client was prescribed routine over the counter medication that did not provide him with any meaningful pain relief. His injury was so painful, that he would wake up at night and find himself on the floor of his cell writhing in discomfort.
Below are the actual excerpts from the federal lawsuit we filed:
7. On or about March 10, 2013, Carr was incarcerated at Herlong Federal Correctional Institute ("Herlong") and in the care and custody of the United States of America.
8. On or about March 10, 2013, Carr sustained a rupture of his left patellar tendon.
9. Despite this serious medical condition, that required immediate attention and emergent surgery, Carr did not receive it from the employees and agents of Herlong. Instead, he had several appointments with various medical practitioners at Herlong who failed to order or prescribe the medical treatment he needed, including a basic diagnostic MRI on an emergent basis. Further, the objective symptoms that Carr presented with would indicate to any reasonable medical practitioner performing a clinical diagnosis that he sustained a serious injury requiring additional evaluation and treatment on an expedited basis.
10. Carr did not receive an MRI of his left leg until April 15, 2013. The MRI showed a complete patellar rupture of the left patella tendon.
11. Despite the MRI findings showing this severe injury, Carr did not receive emergent care. In fact, he did not receive an orthopedic consultation by a qualified surgeon until June 19, 2013 more than two months later.
12. On June 19, 2013, orthopedic surgeon, Dr. James Olson, MD ("Dr. Olson"), performed an initial evaluation and orthopedic consultation on Carr.
13. Dr. Olson wrote in his initial orthopedic evaluation medical notes: "His case is very concerning, as this should have been done as an emergent surgery back in March. He should have had a reconstruction and repair at that time. However, it has been many months since and now it is questionable on what may be left for the reconstruction repair."
14. The standard of care for a complete patellar tendon rupture is emergent surgery as it is well established in the medical community that the longer this condition persists the less likely a successful result may be achieved due to atrophy and shortening of the tendon.
15. The treatment plan outlined by Dr. Olson on June 19, 2013 and contained in Dr. Olson's chart notes from that date, stated: "Dr. Olson wants to do a patellar tendon reconstruction and repair as soon as possible. This surgery has to be done very quickly, or he will have lifelong problems."
16. Despite Dr. Olson recommending an emergent surgery, the medical practitioners and superiors at Herlong did not authorize or arrange for it. Instead, Carr was forced to wait more than three months. Carr underwent a left patellar tendon reconstruction surgery on September 25, 2013 which was performed by Dr. Olson.
17. Following the September 25, 2013 surgery, Carr did not receive proper post-surgical medical treatment from the medical providers controlling his care at Herlong. This included a lack of various follow up appointments, medical equipment and therapies. As a result, the surgery failed and Carr suffered several complications including serious and persistent infections, pain, lack of mobility, an unsuccessful recovery and the need for additional surgery.
18. In Dr. Olson's orthopedic follow up evaluation of Carr, he wrote in his October 22, 2013 medical note: "I have explained to him that this is an operation that has a high rate of failure, specifically a late patellar tendon rupture repair. This is almost never seen in the United States, but usually seen in third world countries. It is rarely seen in the U.S."
19. Carr underwent a second surgery and various medical treatment over the course of the next several years. However, due to his previous negligent treatment and mismanagement of his condition by the practitioner at Herlong, the surgery was not successful and Carr is now permanently disabled.
20. Over the course of the events described above, Carr was in extreme pain and discomfort. His pain and discomfort were prolonged and exacerbated by the failure of medical practitioners at Herlong to provide him with basic medical care and arrange for him to receive the necessary treatment he required on a timely basis. In addition, Carr was not provided adequate pain medication to abate his symptoms and even had periods of time when his pain medication was confiscated leaving him in extreme duress and anguish.
21. As a direct and proximate result of the above, Carr has been rendered seriously disabled. Carr has an irregular gait, has problems ascending and descending stairs or slopes, has instability and total failure of his left knee joint on a daily basis, is unable to run, jog, jump, squat, stand for prolonged periods of time, balance on his left leg, among other things. Carr is also continually in pain as a result of the left knee injury and his failure to receive adequate care while incarcerated at Herlong.
22. All the acts and omissions committed by the medical practitioners and providers that Carr treated with at Herlong were done in the course of their employment and agency for the United States of America.
23. The United States of America and its agent and employee medical practitioners owed Carr a basic duty of care to provide him with standard medical treatment, ensure that they treated his emergent injuries in a way as to not cause undue pain and suffering, and arrange for him to receive adequate medical treatment on a timely basis so not to reduce his chance of a successful recovery.
24. The aforementioned acts and omissions of the Herlong medical practitioners and providers, if committed by a private party or non-government actor, would constitute negligence and give rise to corresponding liability.
The Long Procedural History of the Civil Rights Claim
Our civil rights attorneys did not enter the lawsuit until 2018. The client initially filed the lawsuit by himself. The original lawsuit had a Bivens Claim alleging cruel and unusual punishment based upon deliberate indifference to medical needs in violation of the 8th Amendment to the United States Constitution. The 8th Amendment sets forth: "Excessive bail shall not be required, nor excessive fines imposed, nor cruel and unusual punishments inflicted." When a custodial institution is deliberately indifferent to the medical needs of a convicted inmate, they violate that inmate's right to be free from cruel and unusual punishment under the 8th Amendment.
When the custodial institution is a federal prison, the claim is against the United States and the claim must be brought as a Bivens Claim. When the custodial institution is run by the state or other local government, the claim may be brought pursuant to 42 U.S.C. § 1983. Finally, when a deliberate indifference to medical need claim is brought by someone in custody, who is not yet convicted but instead a pre-trial detainee, the claim is brought under the 14th Amendment to the United States Constitution.
The client also brought a Federal Tort Claim Act ("FTCA") claim. With limited exceptions, any time a claim for negligence or giving rise to civil damages is asserted against the United States or one of its authorized agents, it must be brought pursuant to the FTCA. An FTCA claim must be tried before a judge and the person advancing the claim does not have the right to have a jury decide it. Another disadvantage is that punitive damages are not available for an FTCA claim.
If an individual fails to properly present the claim to the United States within the specified time period, the individual may lose his or her right to sue for money damages.
An FTCA claim requires giving notice to the United States of America before the individual even has the right to sue. There are strict time requirements for doing so and the notice must be sent to the correct office and agent for compliance. If an individual fails to properly present the claim to the United States within the specified time period, the individual may lose his or her right to sue for money damages. As such, if you have a claim against the United States or one of its agents or employees, it is important that you discuss your claim with an attorney who is familiar with these procedures.
The client's original lawsuit was filed against several individuals at the institution including the medical director of the facility. The United States filed a motion to dismiss seeking to end the lawsuit. The judge granted the motion. The client, representing himself, appealed that decision to the Ninth Circuit. The Ninth Circuit upheld the dismissal on all claims and against all Defendants except for the single claim under the FTCA. The case was then sent back to the lower court with only the FTCA claim allowed to proceed forward.
Our Civil Rights Attorneys are Hired to Win the Case
After the case returned to the lower court, the client decided he needed help to win his case. The client sought out the civil rights attorneys from the Piccuta Law Group based upon their reputation of winning civil rights cases for prisoners. Unfortunately, by the time our civil rights attorneys took over the case it was largely gutted as there was no longer a Bivens claim for constitutional violations. Nevertheless, our attorneys pushed forward with the FTCA claim and worked hard to establish the negligence of the United States and its employees.
Our attorneys officially entered the case in December of 2018. We requested and obtained all the pertinent records, rules and guidelines from the prison. Most importantly, we took the deposition of the medical director of the prison and skillfully cross-examined him. In doing so, we were able to establish that the facility and United States was negligent and failed to provide our client with adequate medical care.
Below is an actual page from the transcript where the medical director testified that the facility provided sub-standard care.  
Our civil rights attorneys also represented the client at his deposition where the client was able to tell his story and describe the pain and suffering he experienced.
The Settlement Changed the Client's Life
Since the client's claim was one for negligence brought under the FTCA, it was categorized as medical malpractice. As a result, the claim was subject to California's medical malpractice laws and limitations. California law caps pain and suffering damages at $250,000 in medical malpractice cases. Here, the client did not have any past or future medical expenses. In addition, he did not have any loss of earning capacity as he was capable of finding work that was not physical in nature. Essentially, his best-case scenario for recovery was $250,000 for his pain and suffering.
After several weeks of negotiations, we were able to obtain a $225,000 settlement for the client. This is essentially the same amount the client would be entitled to had he proceeded to trial and had to pay for the costs of the same. In addition, it allowed the client to obtain the settlement funds without appeals or other challenges and years before he would have received it if the parties went to trial. Most importantly, it provided the client with a substantial amount of money at a point in his life when he was recently released from prison and needed it most. It gave the client a life-changing boost and assistance with his fresh start.
Contact an Experienced Civil Rights Attorney Today
No matter what type of civil rights case you or a loved one has, the civil rights attorneys at the Piccuta Law Group are ready to assist. Our attorneys have considered or handled hundreds of civil rights cases. We have obtained six figure civil rights verdicts in both state and federal court and have handled everything from complicated prisoner cases to cases involving police brutality cover-ups. An initial consultation is free and we do not charge anything unless we obtain a recovery for you. Contact one of our civil rights lawyers today.
About the author: The content on this page was written by California civil rights lawyer and Monterey personal injury attorney Charles "Tony" Piccuta. Piccuta graduated with honors from Indiana University-Maurer School of Law in Bloomington, Indiana (Ranked Top 35 US News & World Report 2018). Piccuta took and passed the State bars of Arizona, California, Illinois and Nevada (all on the first try). He actively practices throughout California and Arizona. He is a winning trial attorney that regularly handles serious personal injury cases and civil rights lawsuits. He has obtained six and seven figure verdicts in both state and federal court. He has been recognized by Super Lawyers for six years straight. He is AV Rated by Martindale Hubble. He is a member of the Consumer Attorneys of California, American Association for Justice, National Police Accountability Project, Arizona Association of Justice, Maricopa County Bar Association and Scottsdale Bar Association, among other organizations.
Disclaimer: The information on this web site is for informational purposes only and does not constitute legal advice. Reading and relying upon the content on this page does not create an attorney-client relationship. If you are seeking legal advice, you should contact our law firm for a free consultation and to discuss your specific case and issues.
References: [1] https://www.law.cornell.edu/constitution/eighth_amendment